---
Currently GPS does not show ETA, only remaining distance.
I want to suggest to add a dynamic ETA to show much time is remaining before you reach your destination.
My paint skills are super bad, but could look something like this: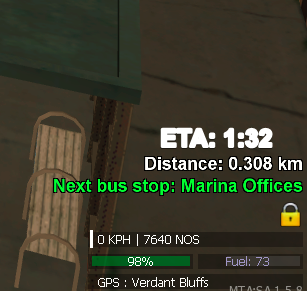 Format is MM:SS
I have noticed that some jobs like pilot, train driver, bus driver, taxi and other jobs that requires you to go to a blip don't always have enabled. Just a blip.
It would be cool if it got implemented there as well.