---
As you're all probably aware, medics are not visible in CE/AR/Riot areas not to cause disruption and blockage to people participating in CnR activities, but that defies the purpose of a medic since they don't know where to seek heal so they end up running around with us medics chasing them around to do our jobs.
So I'm suggesting some kind of circle or a marker that's pegged to the medic's healing area radius so people from both sides know where to seek help.
For illustrative purposes only, excuse my awesome paint editing skills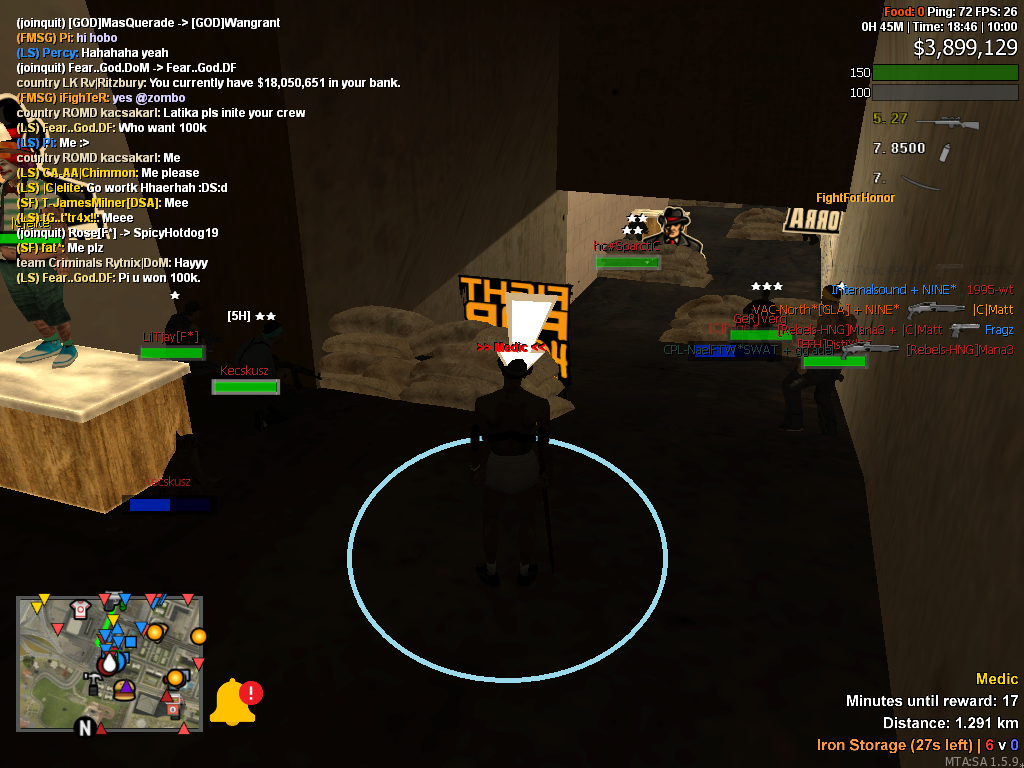 EDIT: Maybe make it only visible for the team the medic has chosen to allow healing for from /settings
ie: Not to cause confusion, if I as a medic only enabled healing for cops, criminals shouldn't be able to see my healing area, as it wont work for them anyways.